THURSDAY 8TH JUNE, CINEMA MASSIMO – SALA SOLDATI, H. 4:00 pm
This year, for the first time, a training project has been organized by CinemAmbiente in collaboration with ENAIP (Ente Nazionale Acli Istruzione Professionale), the largest educational agency in the Piedmont Region. During the course, the students had to produce three audiovisual projects: a short fiction film, a short documentary film and a commercial, all focusing on a common theme, water
Il privilegio (The Privilege)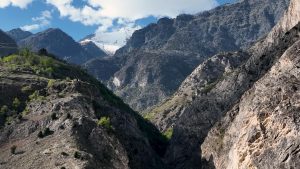 Documentary (project tutor Enrico Giovannone)
The absence of precipitation, rising temperatures at high altitudes, and other related phenomena show the impact of the accelerating climate crisis on mountain ecosystems. Through the testimony of a farmer, an anthropologist and a park ranger, who live in the Alpine environment, we see the relationship, also cultural, that man has developed with natural resources.
Relazione tossica (Toxic relationship)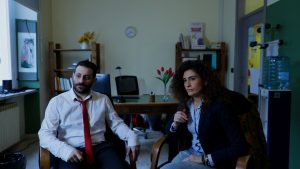 Commercial (project tutor Marco Parolo)
In a couples therapy session, Marina is sitting in one of two chairs. She is nervous; her heart begins to race. Her husband is late, which makes her feel he does not value her, and when he finally arrives, the two begin to argue. At first glance, they may look like a normal couple, but they have a characteristic feature: Marina represents water while Raymond represents humanity.
Sete (Thirst)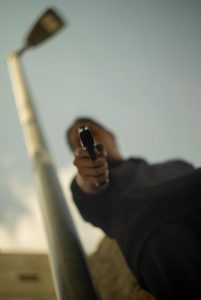 Fiction (project tutor Valerio Filardo)
In a dystopian Turin, where drinking water has become a luxury good, Francesca can't afford clean water, and her daughter is in mortal danger due to dehydration. Francesca decides to ask for help from her older brother Giuseppe, who is tangled up in shady dealings. This deliberately extreme scenario, sheds light on the following question: What would happen to an ordinary woman in our society if she ran out of one of her most precious possessions?